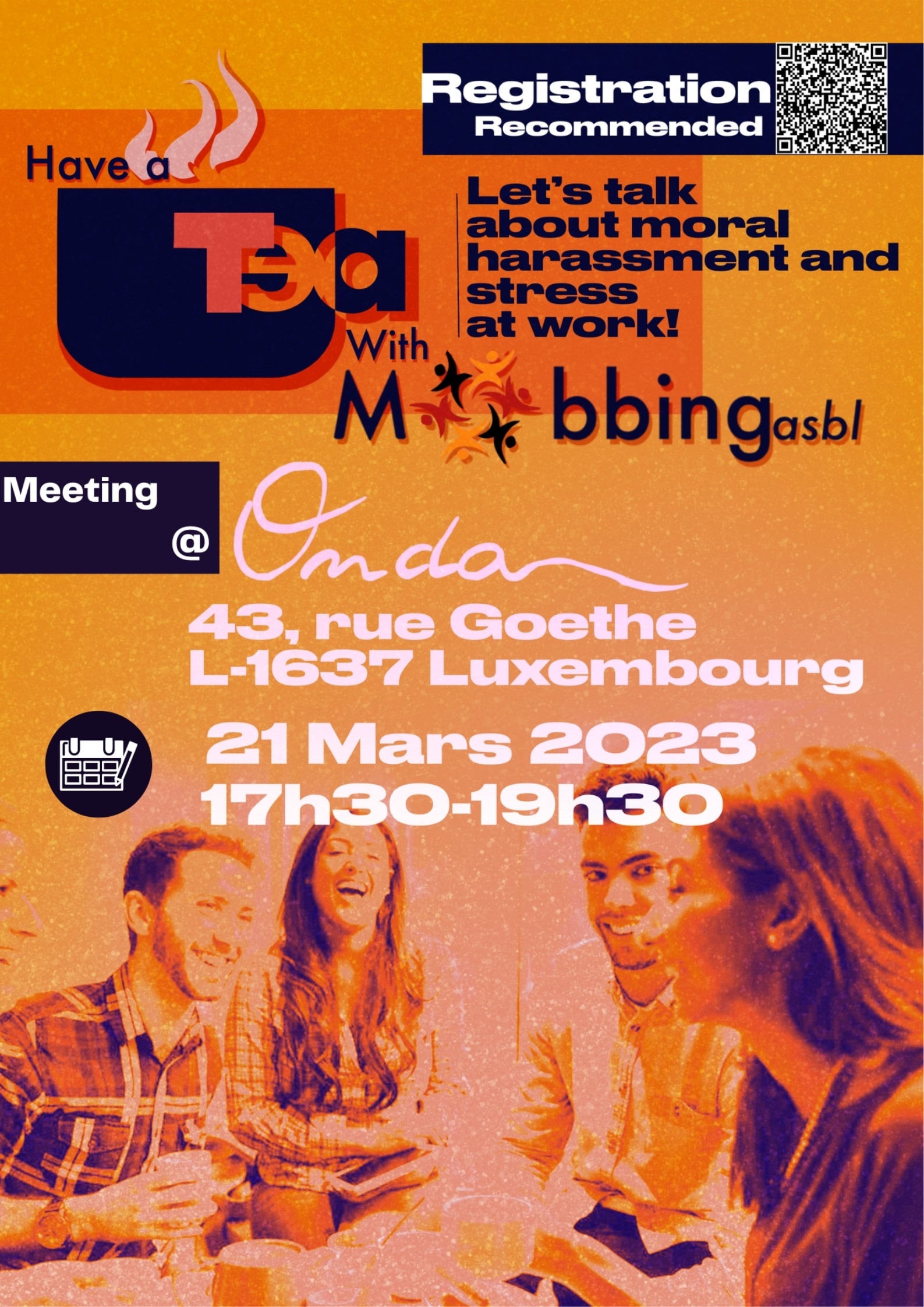 This meeting allows us to talk openly on the subject of mobbing and to shed light on situations that we might tend to ignore or omit. It will be a chance for everyone to come together to listen and share.

The "Have a TEA with Mobbing" is a medium to share your experience and to meet other people affected by harassment and/or stress at work.

Any person working in Luxembourg is invited to come and participate. Registration is recommended to guarantee your place.


Come and have a tea with us!
Dates of the event: 21 March 2023
Address of the event: 43, rue Goethe L-1637 Luxembourg-City
If you have any questions, please contact us on (+352) 28 37 12 12 or via mobbingasbl@mobbingasbl.lu
Register Here